HOLIDAY HOME
---
Countryside home with your own terrace
Our idyllic, small holiday home for two adults and one child will let you enjoy a relaxing holiday in the most of the beautiful landscapes surrounding the River Elbe. Enjoy your stay in our well-equipped countryside home with a terrace and the option to make a fire – leave the day to day behind!
The apartment consists of a living and sleeping area, a kitchen, a bathroom and a terrace. The facilities of the campsite's sanitary building are at your disposal. You can find a laundry machine, a dryer, an ironing board, an iron and a drying rack.
Amenities in the apartment include two kitchen towels, sponge, cleaning cloth an dishwasher tabs. Bedlinen and towels are not included, however they can be rented out for a fee of 10 Euro per person.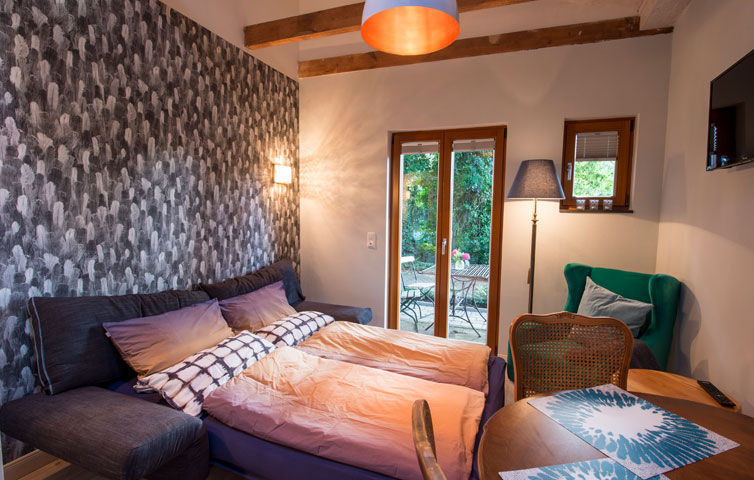 For more information about our holiday home and prices, please visit the website landwohnung.hamburg Booking requests can be sent to buchung@landwohnung.hamburg or you can call us directly. We are happy to help you.